My favorite part of working as a wealth manager is the array of questions from our clients during all market environments.
However, times of market volatility are generally when the most impactful questions come up. This is due to the emotions that go hand in hand with market volatility.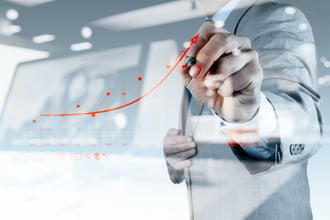 The most common question I encounter during a market decline is, "When is the market going to return to all-time highs?"
The fact is, we do not have a definitive answer as to when the market will return to the highs. No one can tell you an exact day the market will return to the levels that were observed in December of 2021.
Certainly, anyone can make a guess, but I prefer not to give clients guessing answers. At Creekmur Wealth, we like to use history of the stock market to help guide the conversation when discussing this question.
History shows that recoveries have always followed declines in the S&P 500 since it's inception in 1957. While looking at the returns after a bear market, the 1-year, 5-year, and 10-year number has always been positive. Not one time in history has there been a negative 10-year return after a bear market.
This may seem like common sense, but the numbers show long term returns have always yielded positive after a bear market. The graph below details the percentage recovery after a drawdown in the S&P500.1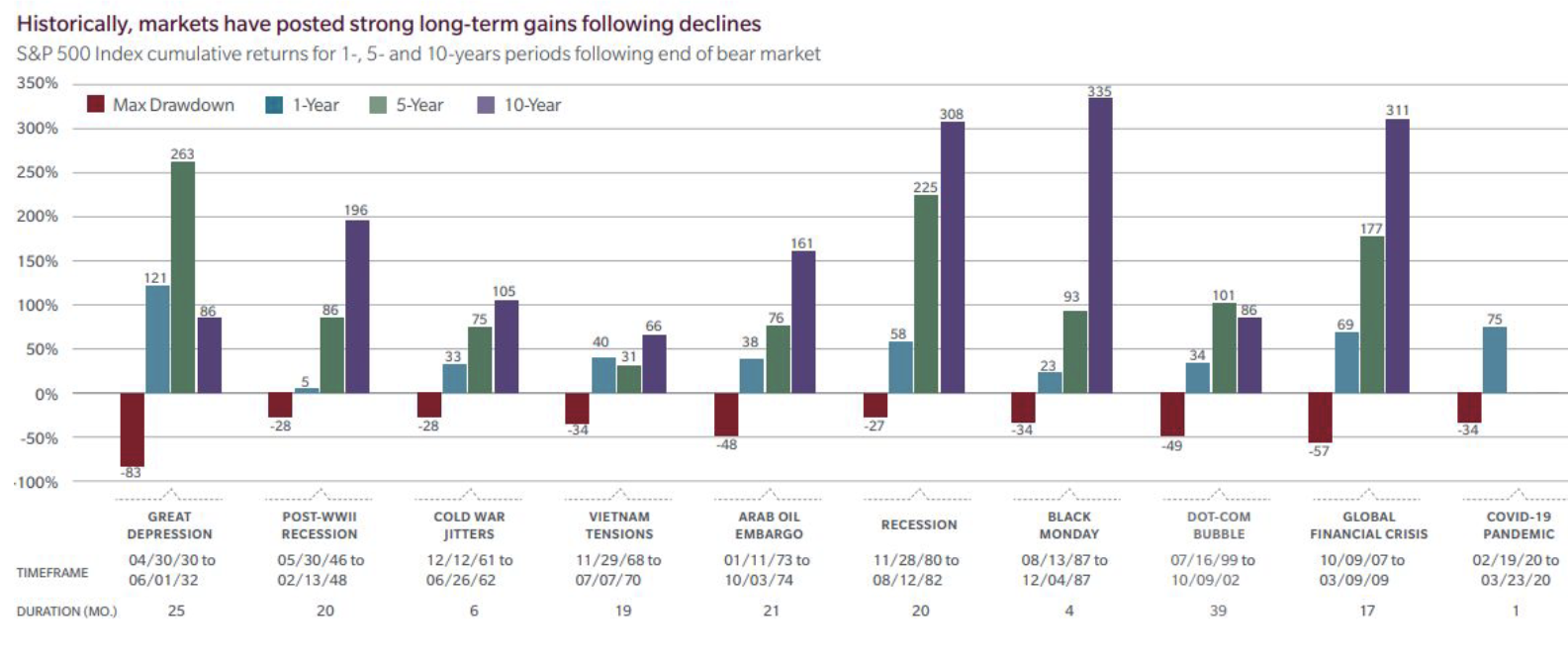 How to Plan your Investments for the Long-Term
One of the most meaningful financial planning strategies is the bucket strategy. When using the bucket strategy we separate your savings and investment accounts into time frames in which the money will be used.
The shorter-term buckets will have less risk than the longer-term buckets. The longer-term buckets will have a higher level of risk due to the longer time frame for the money to recover in case of a drawdown. In the chart above you notice that the longer period you have to recover, the better off you will be.
I personally believe a financial plan will help take emotion out of this question. By failing to have a plan, it is very easy to fall off track during periods of extreme volatility. If you find yourself worried about the recent drawdown and the effect it will have on your overall financial picture, give us a call!
Taking the time to confirm the details of your financial plan to gain confidence that you're on track to accomplish your financial goals

1. https://www.investopedia.com/a-history-of-bear-markets-4582652