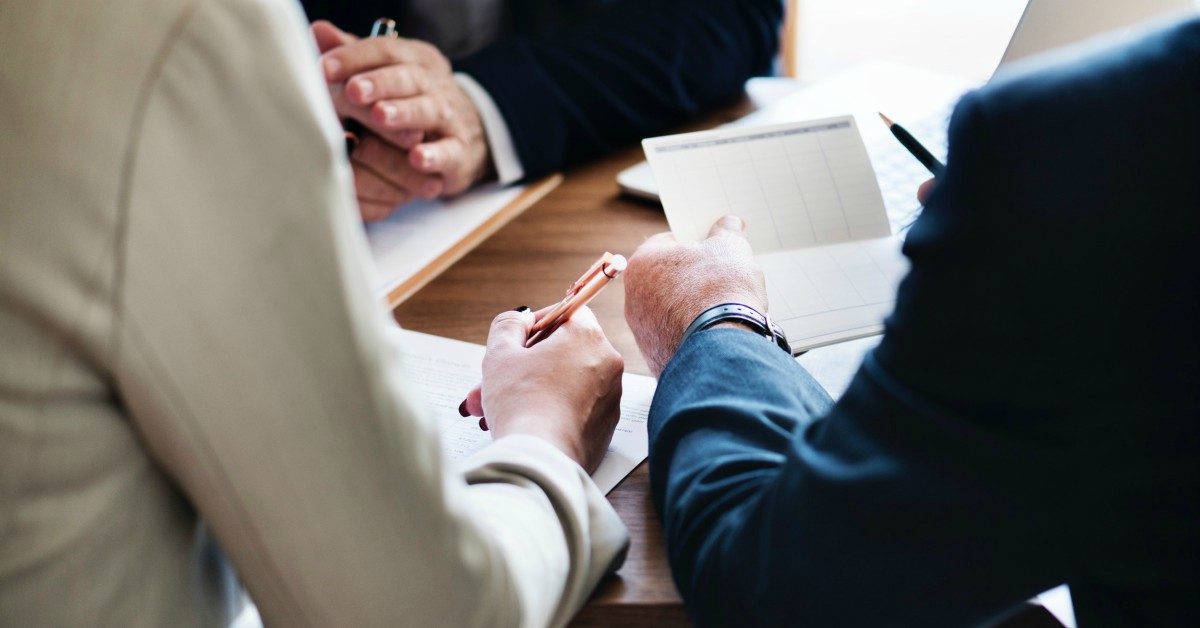 Welcome back to our series on annuities! You've now made it into the challenge section of our annuity series. In these final pieces, we will take a more subjective approach to annuities. Today, we are going to break down how annuities are typically advertised and what we believe is wrong about some of those marketing methods. We'll take a look at general annuity marketing and then go through each type of annuity individually.
Annuities
As you learned at the start of this series, annuities in general have a rough reputation, that being said there may be a number of valid reasons for this reputation. Here are some of our words of advice when looking at annuities:
Annuitization. We believe that annuitizing is generally not a good idea. It is rarely a good fit for a client, but there are some exceptions. Annuitizing stops your growth phase, paying out what you've earned instead. Another option would be to take the maximum SURRENDER FREE withdrawal allowance each year or utilize an income rider, and let your annuity continue to grow.
Understand the fees. Ask questions! Fees can be the most confusing part of an annuity, and they can be expensive. Missing an undisclosed fee may cost you thousands. Be sure you know exactly what you are paying for, how much you are paying for it, and how your amount owed is calculated.
Ask about your income rider. Income riders are often an essential add-on of an annuity contract, but they can also be confusing. It is important to note that income rider fees are generally calculated off the value of the income rider you purchased with the annuity contract, not off of your principal (or what's left of it if you withdraw anything).
Annuities don't have to be scary; they just need some extra attention. By carefully examining your annuity contract, you can avoid the issues that not understanding your annuity and its feature can cause. Don't be afraid to question your contract, and your financial professional.
Fixed Annuities
These annuities don't usually lead to many issues, because they are the most straightforward type of annuity. As long as you follow the general annuity guidelines laid out in your contract, fixed annuities aren't likely to give you much trouble. Always understand your income rider and how it works. Fixed annuities are just that, as long as the insurance company doesn't go under. Be sure to choose a reliable company when purchasing a fixed annuity.
Variable Annuities
Most issues with annuities occur within variable annuities. You've already learned about the risks associated with variable annuities. A financial professional may try to tell you that 'your money is safe' or that 'or you are guaranteed to earn 6% a year.' Your money is only guaranteed in the fixed account. The fixed account grows at a lower rate than your accumulation account, which is not guaranteed. Additionally, watch your fees. Undisclosed fees like those on an income or death benefit rider are still present and generally expensive. Always ask for details on what you're paying in fees for an annuity!
Fixed Index Annuities
Like fixed annuities, this type of annuity doesn't get as much negativity as variable annuities. However, one method of selling has been to make the claim that fixed index annuities have "market upside with no downside." This is only half true. There is no downside market risk associated with fixed index annuities because the insurance company absorbs that risk. However, the market upside is limited to the method(s) in your annuity contract that help determine how much interest can be credited in a given year, such as a cap, spread or participation rate.
Always know what the features in your annuity contract apply to, and what your limit on growth is. Fixed index annuities are generally best as a bond replacement in terms of performance upside. However, there are certain fixed index annuities that credit performance using uncapped indexes that will provide a much closer return to the index's overall performance. Your financial professional should be able to explain this to you.
Final Words of Caution
The best way to buy an annuity is to make sure you understand what you are purchasing and how it fits into your overall financial strategy. Always ask questions and be sure you truly understand exactly what is going on in your annuity contract and how the annuity helps you meet your financial goals.
Contact Creekmur Wealth Advisors with questions, concerns, or confusion. We are here to help you find the right products for your true wealth, not sell you something that you don't need. Annuities should be bought, not sold.
---
Annuities are insurance contracts designed for retirement or other long-term needs. They provide guarantees of principal and credited interest, subject to surrender charges. Annuity guarantees and protections are backed by the financial strength and claims paying ability of the issuing insurer.
This is provided for informational purposes only and is not intended to serve as the basis for any financial decisions. Be sure to speak with qualified professionals before making any decisions about your personal situation. Please note that the information included herein from third parties have been obtained from sources believed to be reliable, but accuracy and completeness cannot be guaranteed.
Securities and advisory services offered only by duly registered individuals through Madison Avenue Securities, LLC (MAS), member of FINRA/SIPC. Investment advisory services offered only by duly registered individuals through AE Wealth Management, LLC (AEWM), a Registered Investment Adviser. MAS and Creekmur Wealth Advisors are not affiliated entities. AEWM and Creekmur Wealth Advisors are not affiliated entities. 00189678